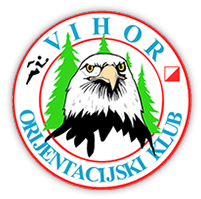 ... on this page you will find some information about our club and orienteering in Croatia.
For further information please contact us: vihor@vihor.hr
COMING TO ZAGREB? LOOKING FOR A O-CLUB?
If your life brings you to Zagreb or surroundings do not hesitate to contact us. We are here to give you all orienteering excitement you need. If you are looking a club which will host you during your stay in Croatia, you just found it!
You are not elite runner!? It doesn't matter! We have runners of all ages, sex and experience.
We have great friends outside of Croatia which have been a part of our club for some time and they still are, because when you join us for once you are always in our minds and stories. Marta Prekopova (SVK), Mary Williams (SCO), Francisco Delgado (ESP), Mariana Gamberger (BRA), Alberto Selandari (ITA) ... are some of the runners which gave our club an international spirit.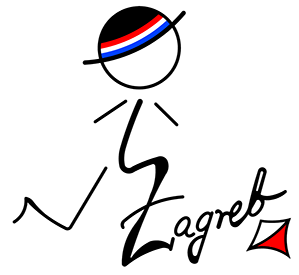 HOW TO FIND US...
During an orienteering season we meet once a week, usually Thursdays at 7.30 p.m. Our meetings take place in club facilities. The address is Ribnjak 2 - it is a street named Ribnjak across the Ribnjak Park, in the centre of Zagreb. The meeting room is in the basement, you have to enter the courtyard on street no.2 and then take the steps on your left to the basement.
We have weekly based fitness trainings outside - usually park Bundek and Sports and Recreation Centre Svetice, and mountain Medvednica. During weekends we practice orienteering somewhere in Zagreb and in the surrounding area.
Our club-events calendar is here
ORIENTEERING EVENTS...

VIHOR WILL ORGANIZE A RACE IN ZAGREB 2019
as a part The European City Race Tour - a league of Orienteering Events in major European Cities
proposed date
April 2019
VIHOR WILL ORGANIZE SOUTH EAST EUROPEAN ORIENTEERING CHAMPIONSHIPS 2020 (SEEOC) AND SOUTH EAST EUROPEAN MASTERS ORIENTEERING CHAMPIONSHIPS 2020 (SEEMOC)
ZAGREB - KARLOVAC - KRAŠIĆ
August 2020

VIHOR PROVIDED TECHNICAL SUPPORT AND ORGANIZED: 7th Mediterranean Championships in Orienteering (MCO), 3rd Egyptian International Orienteering Championship (EIOC), 2nd Egyptian International Trail Orienteering Championship (EITOC)
AND 1ST IN THE WORLD TRAIL-O WRE EVENT
February 1st – 4th 2018, ALEXANDRIA - EGYPT

ZAGREB OPEN
ORIENTEERING EVENT WITH A SPIRIT
Our club proudly presents one of the fastest way of Zagreb sightseeing! Enjoy orienteering and visiting the historical sights of Croatian capitol. If you are on the way t o orienteering event in Venice you have to stop in Zagreb and try this event too. Every year in the middle of October we have fast, furious and interesting courses in the middle of Zagreb or some of Zagreb central parks. Rules and formats of this race are constantly changing :)
AČKOV KUP
MEMORIAL RACE OF STIPICA MESIĆ - AČKO
"Ačkov Kup" is the usually a two days competition organized every year in the spring, usually opens the orienteering season when you experienced the first scents of spring.
It will take you to maps somewhere near Zagreb. It is one of the oldest and the biggest orienteering competition in Croatia. It is one of rare competitions trying to keep a "classic" style.
Ackov Kup is a simple, modest competition, where you will find technically demanding courses and feel the friendly atmosphere.
HALLOWEEN
TRADITIONAL NIGHT ORIENTEERING PARTY
Coming out of the dark side, each year, exactly on October 31st, the spirits of Halloween engage in orienteering business bringing the atmosphere of night running to another dimension. If you originate from town of Jastrebarsko, you have a good chance to win the race. Otherwise you will have to be just brave enough to face some witchcraft, and meet various creatures of night eye-to-eye. The results just might be explained to you later, but entering a race you accept the fact that higher forces exist.
KIDS' RACES
FOR CHILDREN FROM 0-12 YEARS OF AGE
During a year "Vihor" organizes a series of childrens' orienteering events, which are adjusted for children getting introduced into sport of orienteering. Those races are a part of traditional orienteering events or stand-alone events.
"Vihor" can also organize "customized" events upon request, such as birthday party races, labyrinth sites, field trip races... and educational events.
VIHOR PRE-O CHALLENGE
2DAYS TRAIL ORIENTEERING COMPETITION
Vihor usually organizes a couple of trail orienteering events. Since we are going to host World Trail Orienteering Championships 2015, we give you the opportunity to experience trail-o-events which will in a way resemble the challenge of WTOC.
CROATIA MTB-O
MOUNTAIN-BIKE EVENT
One of the traditional events that we organize is a MTBO event in Zagreb's sourroundings.
POSSIBILITY OF SUPPORTING ORGANIZATION OF EVENTS
If you are to organize a major event, "outsource" organizing of regular orienteering events or just want a simple education event, or a birthday party for your kid, maybe you can thing of hire us to do it. Depending on your request we will let you know if we can meet your expectations.
Orienteering club "Vihor" is the only club in the world which successfully carried out World Trail Orienteering Championship instead of a Federation. We provided all technical support of 7th Mediterranean Championships in Orienteering (MCO), 2nd and 3rd Egyptian International Orienteering Championship (EIOC), 1st and 2nd Egyptian International Trail Orienteering Championship (EITOC) and 1st in the World Trail-O World Ranking Event in Egypt in 2017. and 2018. We also gave technical support to organizer at WTOC2017 in Lithuania.
"Vihor" played key role in organizing World Military Games in Zagreb in 1999. with Military World Orienteering Championships at the same venue. Military World Orienteering Championships has been organized for second time in 2007.
Among our members we have several national and international Event Advisers licensed by the Croatian Orienteering Federation and International Orienteering Federation (IOF), with great experience.
Working for many decades we earned the trust to ogranize major events, which, as you can see, are still upcoming.
For any questions and requests contact us on vihor@vihor.hr
POSSIBILITY OF ORGANIZING O-TRAINING CAMPS
We invite you to our orienteering promotion activities in Croatia. You can spend your holidays in Croatia practising your favourite sport and enjoying the weather, the food and the amazing terrains. Come and do orienteering all over Croatia. The variety of the terrains is tremendous.
Finish national team (twice - 2001) and few other groups from Finland and Norway already tried it. We had even a group of orienteerers from United Arab Emirates. Why don't try it by yourselves!
In the Zagreb area we are using several maps. If you want, we can propose you a program according to your wishes.
Everything is planned and developed by a group of expert orienteering runners, organizers of the most important events in Croatian orienteering (like Miltary World Orienteering Championship, International Trophies like Alpe Adria Cup) and certificated IOF Event advisers. We work and compete for the Orienteering Club Vihor of Zagreb, and are teh board members of the Croatian Orienteering Federation for the last twenty years.
Have a look, our terrains challenge you and wait for you!
www vihor.hr
vihor@vihor.hr
IBAN HR6524840081101296342
OIB 50138912140
ORIJENTACIJSKI KLUB "VIHOR"
Ribnjak 2, 10000 Zagreb
HRVATSKA
ORIENTEERING CLUB "VIHOR"
Ribnjak 2, 10000 Zagreb
CROATIA