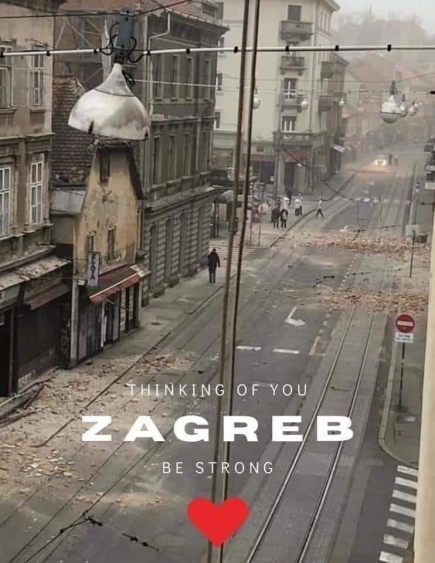 SEE(M)OC & ZAGREB OPEN ABOUT COVID 19 and current situation
As you all now Zagreb has been hit by a strong earthquake and we are suffering serious damage on many buildings in the town. Situation is better now and town has been cleaned up but there will be lot of construction works in the months to come. Accommodation and Event center did not have any damage.
The situation concerning the COVID-19 Pandemic develops extremely fast and it may potentially affect the planning and realisation of our competition. It creates a great uncertainty for all of you who are looking forward running on the Event and visiting Croatia. We have to admit that Croatia has very strong meassures which are giving good results and numbers are still very much under control but it affects a working progress on planing of Event.
We are monitoring the situation closely and keep contact with the Croatian authorities. At this moment we are still planning the competitions in August. Of course, we recognize the seriousness of the situation, and we are looking into different alternatives. Hopefully, we shall be wiser within next few weeks, and we shall be able to announce a final decision very soon.
Regarding the competition we have made the following changes:
➤ First deadline for entries are postponed untill May 1st
➤ We encourage you to still make your entries via Orienteering Online, but do NOT transfer any payments until you receive notice from organization.
➤ If we face the cancellation or postponement of Event, all fees will be refunded.
➤ Thank you for your understanding and your patience in this challenging situation.
Keep safe and stay at home
https://vihor.hr/wp-content/uploads/2020/03/2020_03_potres_Zagreb.jpg
960
742
Damir
http://vihor.hr/wp-content/uploads/2019/06/logo_ok_vihor.png
Damir
2020-03-29 17:06:19
2020-07-26 14:05:54
SEE(M)OC & ZAGREB OPEN ABOUT COVID 19 and current situation